"

Des réponses intelligentes pour un futur souriant

"


Accreditation of the participants will start on Monday, the 27th, at 2 pm, at Faculdade de Ciências Sociais e Humanas, Universidade Nova de Lisboa, Av. de Berna, 26 C (room 0.02, B1). On Tuesday (at 8 o´clock) and Wednesday (at 8,30) it will take place at Auditorium 1, Tower B, 1st floor. The University can be easily reached by underground (Metro: blue line, stop at Praça de Espanha; yellow line stop at Campo Pequeno).






Opening dinner. Monday 27/07, Hotel Continental (rua Laura Alves, in the back of the faculty). 7.00pm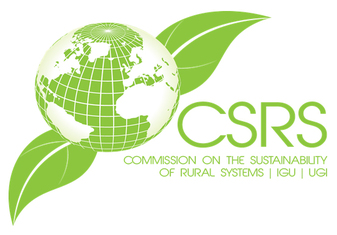 Dans un monde globalisé, une myriade de potentialités et contraintes défient notre capacité de trouver une stratégie avec le but de développer le territoire avec inspiration et créativité.
Les espaces ruraux sont en général des territoires sensibles, que demandent des approches spécifiques.
Dans l'Union Européenne, dans le cadre de la Stratégie Europe 2020, ce sont présentées trois priorités :
La croissance intelligente, basée sur la connaissance et l'innovation;



La croissance durable, envisageant une économie plus verte et compétitive, qui utilise les ressources d'une façon plus efficace;

La croissance inclusive, pour stimuler l'emploi et obtenir la cohésion sociale et territoriale.



C'est dans cet encadrement que nous proposons, d'essayer ensemble de trouver les réponses intelligentes pour un futur souriant!
---